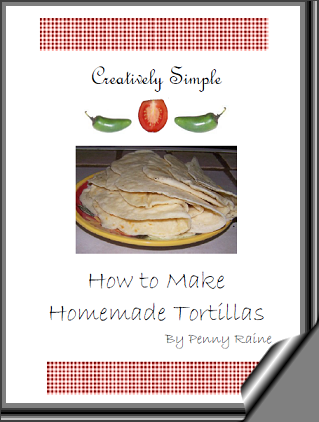 CREATIVELY SIMPLE: HOW TO MAKE HOMEMADE TORTILLAS (PDF ebook)
Today we are offering up another of Penny Raine's great "Creatively Simple" ebooks – normally $4.95, but an exclusive freebie today just for our readers!
Tortillas are the main bread in a Mexican meal. They are used in many different dishes and even great on their own. But homemade tortillas are different than store bought, they taste fresher and heartier and I dare you to eat just one. This step-by-step, heavily illustrated tutorial ebook by Penny Raine will teach you how to make both flour and corn tortillas.
34 pages with lots of pictures. Yum!
Sorry, this resource link has now expired