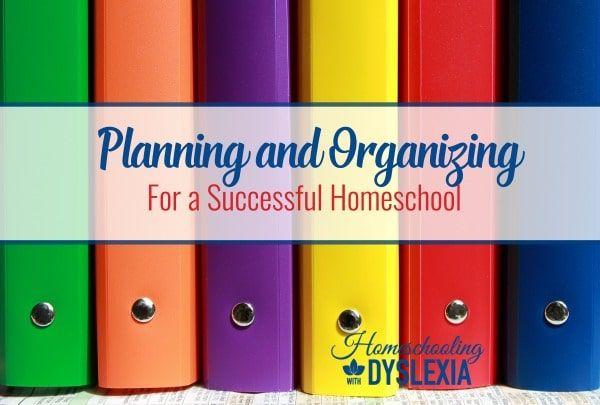 Marianne at HomeschoolingWithDyslexia.com has written extensively on planning, prioritizing, scheduling, and troubleshooting a homeschool – and has put all her posts and articles on one easy to navigate page. It's a great resource hub to help you assess your own homeschooling strengths and weaknesses, and is helpful for planning out the rest of your school year. This is not just for families with dyslexic students – these resources would be helpful for all homeschoolers.

"Having a smoothly running, productive homeschool doesn't just happen though. It takes a few hours of effort every quarter or so to refocus on your priorities and realign your schedule and curriculum to that focus. I created this page to include all of my planning and organizing posts so that they can be accessed in one easy place."
Click here to go to the website!